Stories
We have a reputation with our clients of providing a superior customer experience. Simply, we listen to our clients. Our dedicated design and build team is in regular contact with our customers to ensure that we deliver on every aspect of our dealings. We deliver high quality landscape projects and stand behind our work. Thanks to all our clients who have provided input to our site over the years and shared their satisfaction for Mallette Landscaping with their friends and colleagues. 
Jean & Chantal Nehme
---
We were looking for a landscaping company focused on high quality work, finishing and creative design for a large scale outdoor project. We knew the project would be challenging and would require out of the box thinking. After interviewing several local contractor companies, Mallette Landscaping was the only company that had the ability to deliver a turn-key solution from design concepts to full build. From Mike, Jim and the full Mallette team, we were impressed with the  high professionalism from everyone involved, the flexibility in design changes and most importantly the high quality work. Post completion, the Mallette team stood by their work with timely response to any issues season after season. If you are looking for a  headache-free and top-notch outdoor reno, look no further than Mike, Jim and Mallette landscaping team.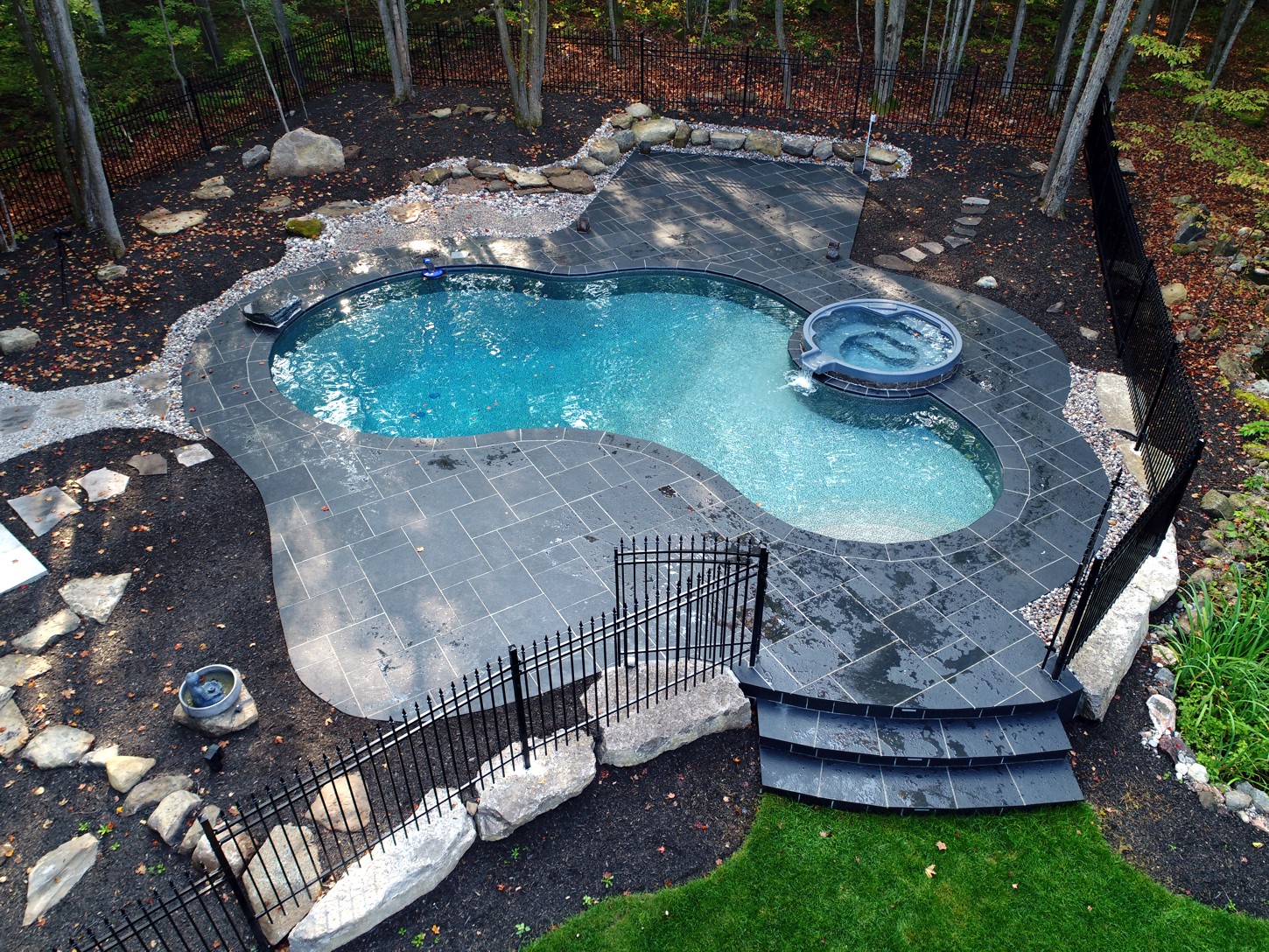 ---
We chose to have Mallette Landscaping to plan and install our pool after every friend and neighbour recommended them as the best. We were not disappointed. They designed a beautiful pool that is stunning to see. Their workers were courteous and dependable, and never left a mess. Mike and his team worked relentlessly, rain or shine, and made the construction process as painless as possible. You cannot do better than Mallette for a pool. We recommend them very highly.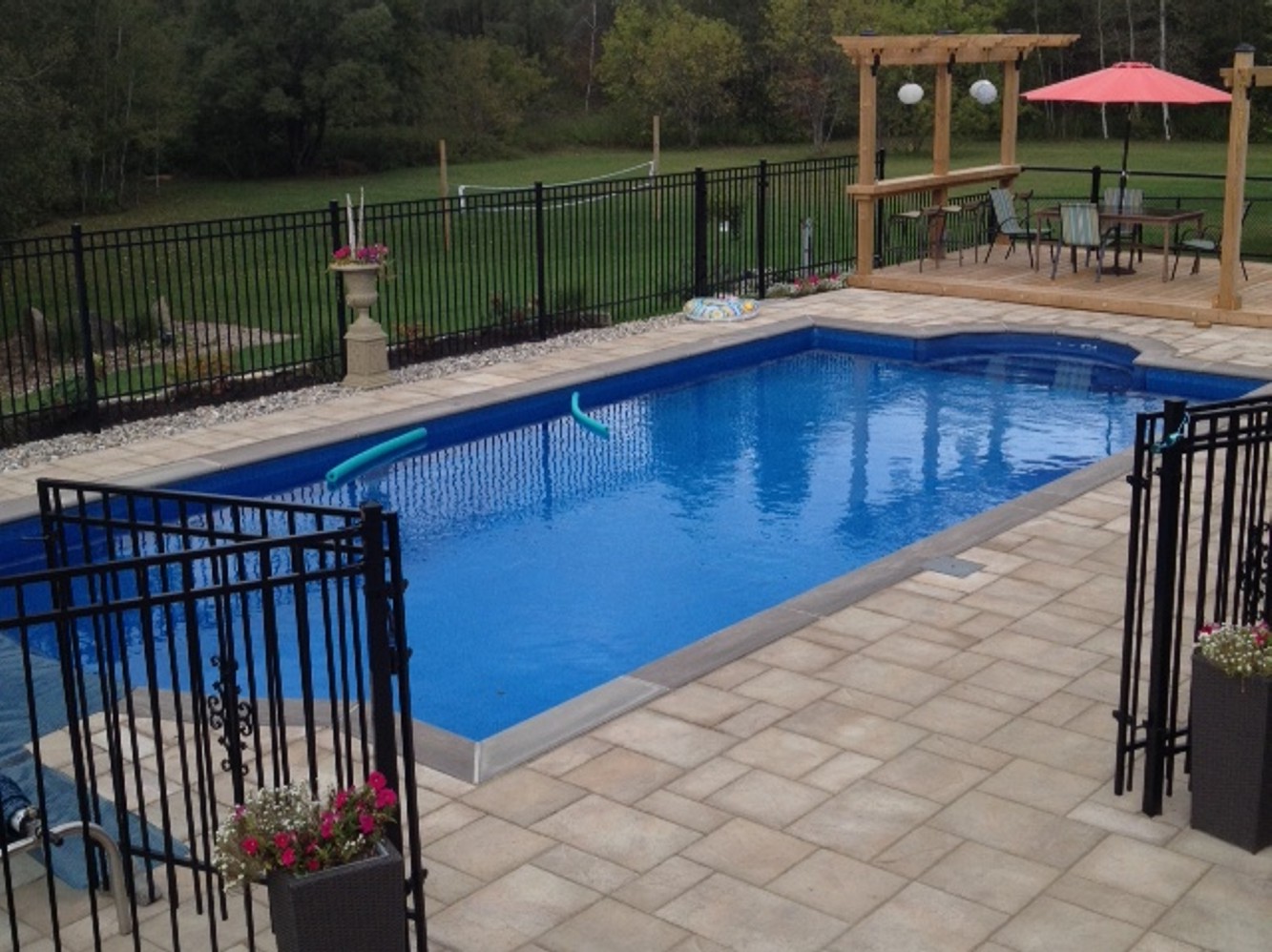 ---
My husband and I could not be happier with our new pool and landscaping completed through Mallette Landscaping in June 2017. From the initial design to completion of the project it could not have been done any better.  Mallette is a full service company with one of the best customer service experience a client could ask for.  Even after the pool was competed they were always willing an answer questions and help.  We would recommend Mallette Landscaping for any outdoor projects.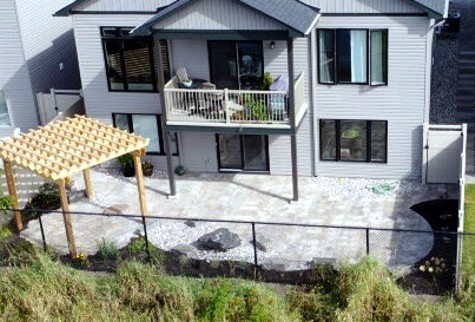 ---
Thank you to Mallette Landscaping and their extended team for our beautiful backyard. The area will be a great place for us to entertain family and friends for years to come. It also provides us with a private space of peace and tranquillity.  Thanks to Nolan and his crew. They were polite and respectful each and every day and we very much appreciated that. Great Team! Thank you.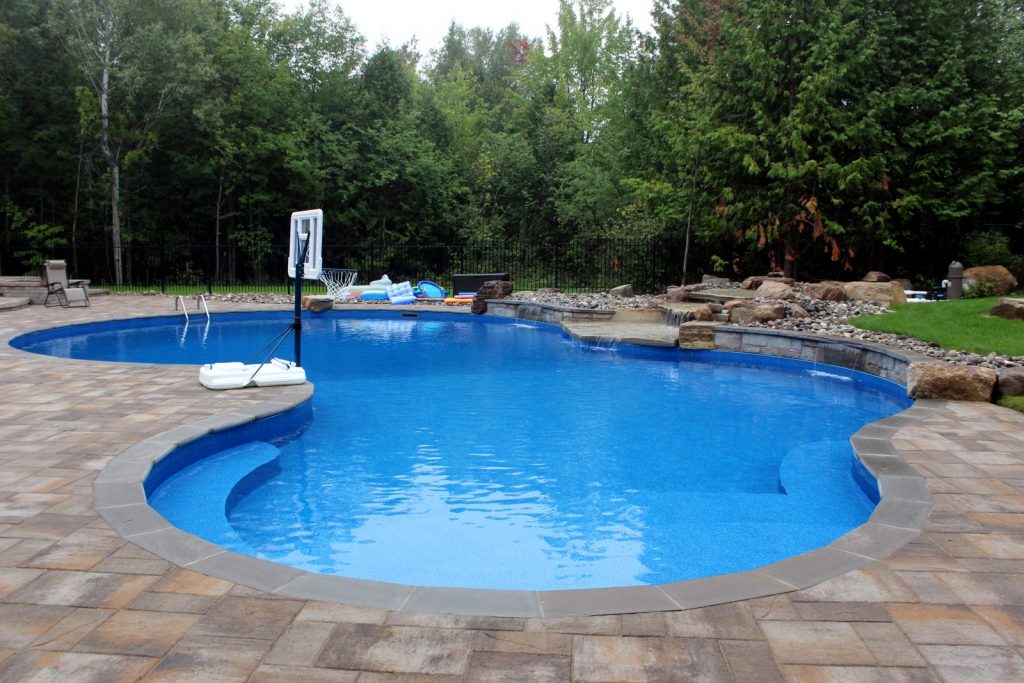 Paul and Beth Wood
---
What a genuinely great bunch to work with...from the design stages right through to the finished product! It was wonderful passing them the blue prints of the new home along with our thoughts, wish list and budget and having their very talented designer come back with an AMAZING 3D computerized design. It all fell into place from there. A very honest, talented, conscientious and fun team to work with. We could relax and enjoy watching it all come together knowing it was being done right and with no surprises. Would definitely recommend Mallette Landscaping & Pools.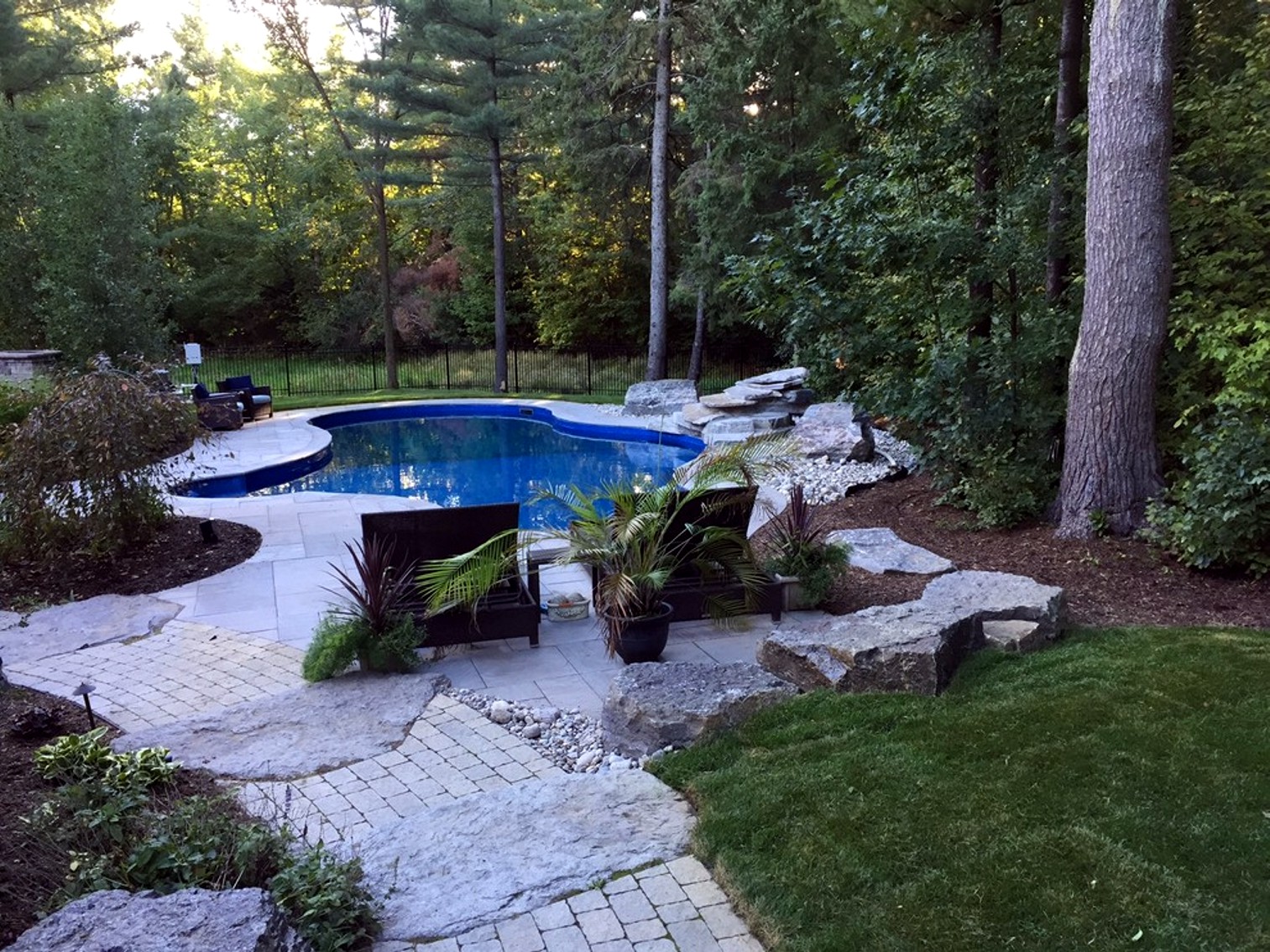 Scott Morrison
---
From start to finish, Mallette Landscaping proved themselves to be highly professional, responsive and very creative. Their design service was excellent and provided us with beautiful 3D views of what our project would look like when complete. The project started on time and the individuals doing the work were a pleasure to work with. I would like to sincerely point out the spectacular work, creativity, flexibility and ethic of Mike Mallette who did much of the work on the property. Not to say the other workers were not excellent as well its just that Mike deserves special kudos. The pool is fantastic. The grounds are fantastic. We simply could not be more pleased with the results. I highly recommend you engage Mallette for any pool and landscaping work you need done.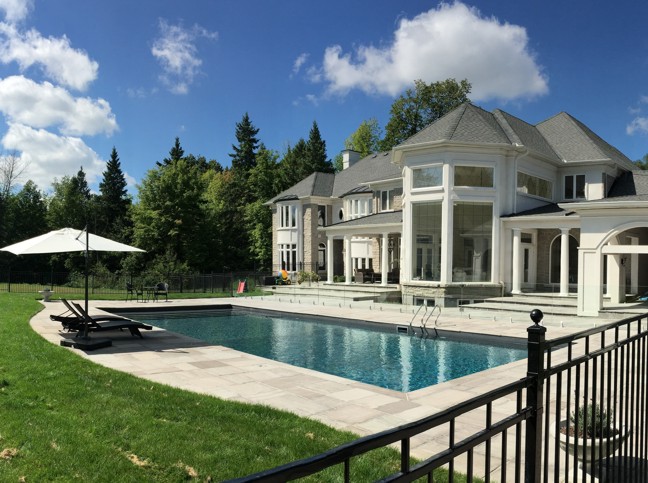 R&B
---
We are tremendously pleased with the work Mallette Landscaping & Pools did for us this year. Every landscaping company should look to them as a prime example of how to operate in this business. They truly pride themselves on customer satisfaction, accomplishing solid work in a timely fashion, and being fully transparent and accountable during the entire process.The design process was seamless and truly enjoyable. Carole Anne's creative talents and ability to understand the customer's needs were key in translating our vision into a 3D design that all could easily understand. It was wonderful to work with her! The project was led by Mike Mallette who was involved from the very beginning and attended every step of the design process. He was very insightful and helped ground the design into something achievable for our budget. He exhibited exemplary leadership and organizational skills during the building phase - he was on site daily, responsive to our questions/concerns and made sure we were happy with every aspect of the final product. The project consisted of building a large pool, patio system and fire pit and involved a huge amount of concrete and stone work, grade elevation, fencing (glass and aluminium), tree clearing/relocation, irrigation, garden creation/planting etc. From day one, all workers showed up promptly in the early morning hours and worked intensely until the end of the day. The entire project was well orchestrated with no time wasted The end result is spectacular. We are immensely pleased. Mallette stands by their work. They have a great relationship with their customers because of this. We would not hesitate in hiring them again for any further landscaping needs. We highly recommend them.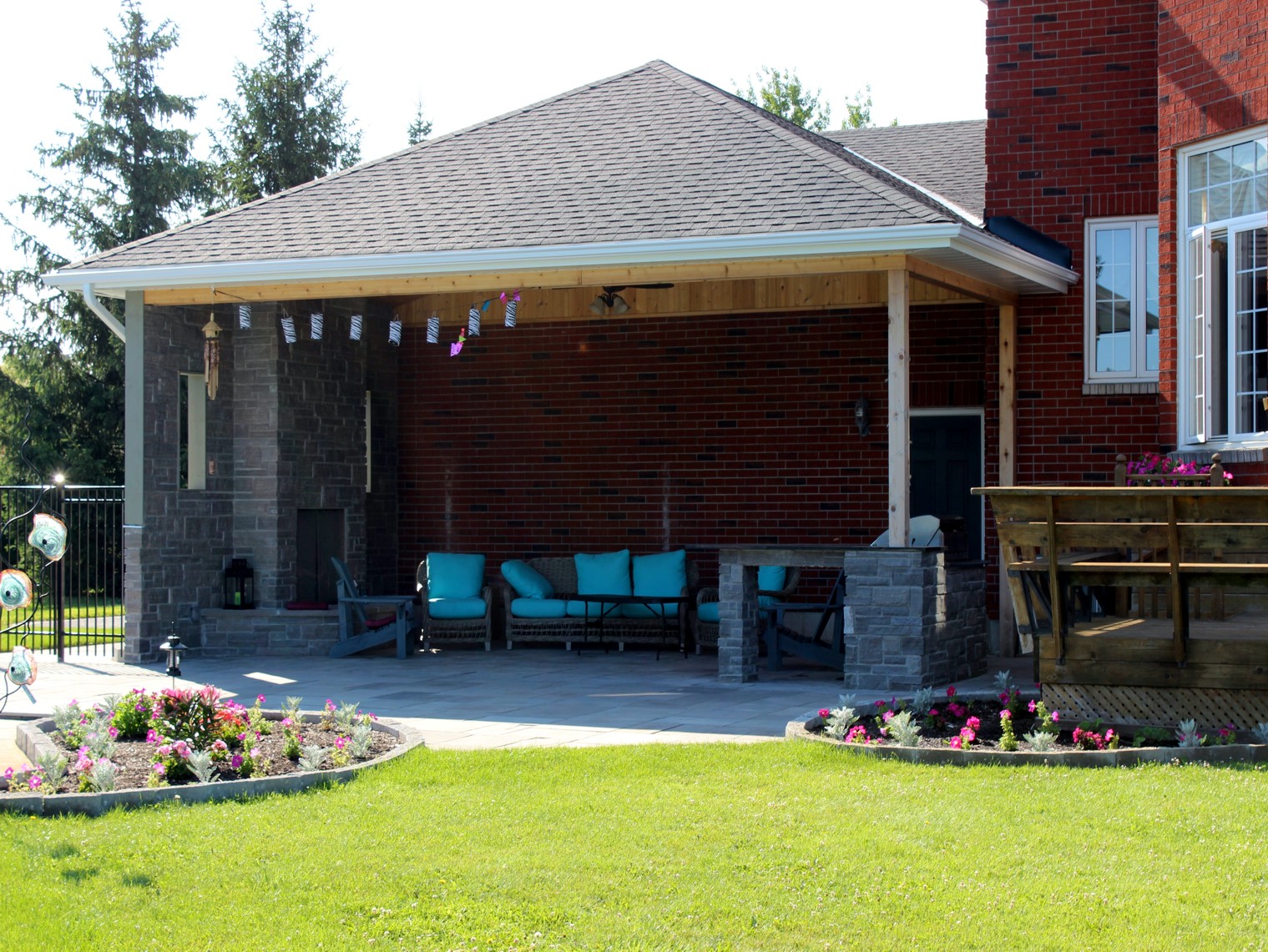 Alan Welsh
---
I found the company to be highly professional thought all stages of the project (design, planning and implementation). They have built strong relationships with top quality sub-contractors and as a result are able to deliver a constantly high standard of workmanship throughout all aspects of the project (woodwork, roofing, masonry, gas, electric, paving, and pool systems). The initial estimation was thorough and options were accurately costed. This allowed me, as the client, the opportunity to prepare a budget that, in the event, closely matched the final costs. In the same vein the company was willing to stage the work in line with my budget and other requirements. Indeed there is still a final phase planned but which will only start when the current pool liner reaches the end of its useful life.