LANDSCAPE DESIGN
A NOTE FROM OUR DESIGNER…
                Like all relationships, communication is the key.  Transforming clients properties from a dream to reality is, for, me, an honor. After 20 plus yrs in this business I am still moved by the creations that are brought to life through my design. I enjoy listening to the individual needs and wants from a clients for out door spaces. This is the only way to create an extension of their home that is truly theirs….it has to be a perfect fit. I focus on all the elements and details. Educating clients as form and function is the difference between a space that is artistically pleasing and a space that is both beautiful and functional.
        A positive experience and excellent client service is imperative to a successful seamless design and installation...a professional relationship, a connection with care and patience from concept to completion from the entire team. A picture is worth a thousand words…..your words, your memories...your space.
3D Landscape Design - Virtual Reality
(click to view video)
3D Virtual Reality walkthroughs provide a better understanding of the final landscape. It is a whole new concept that is in vogue nowadays - that of walkthroughs. Sitting with our designer in front of the computer allows our clients to move through their landscape and study it as if they were actually present within it or looking at it from inside their house. Some benefits of 3D design include:
Client gains the opportunity of viewing it from every angle
Design flaws that could otherwise have been overlooked can easily be identified
Gap is identified between the client's vision and the designers understanding
2D Landscape Design with 3D Rendering
Design shows the layout of the landscape features as well as 3D Renderings of different angles.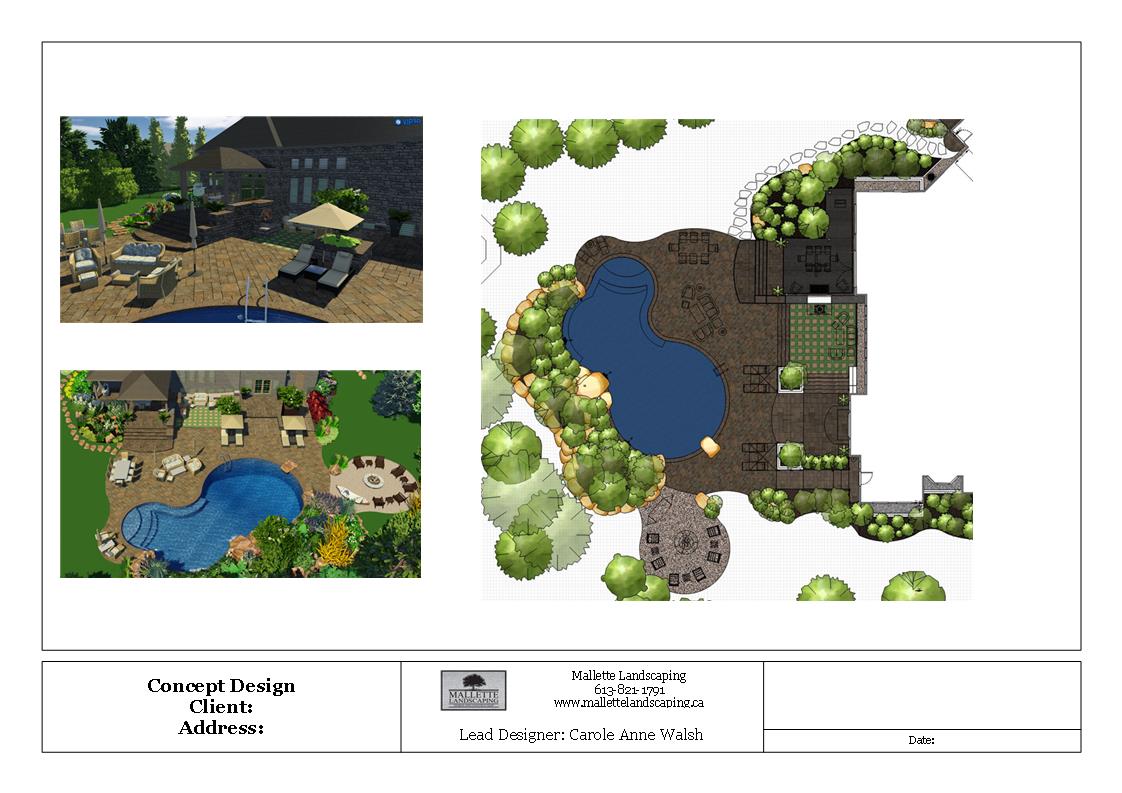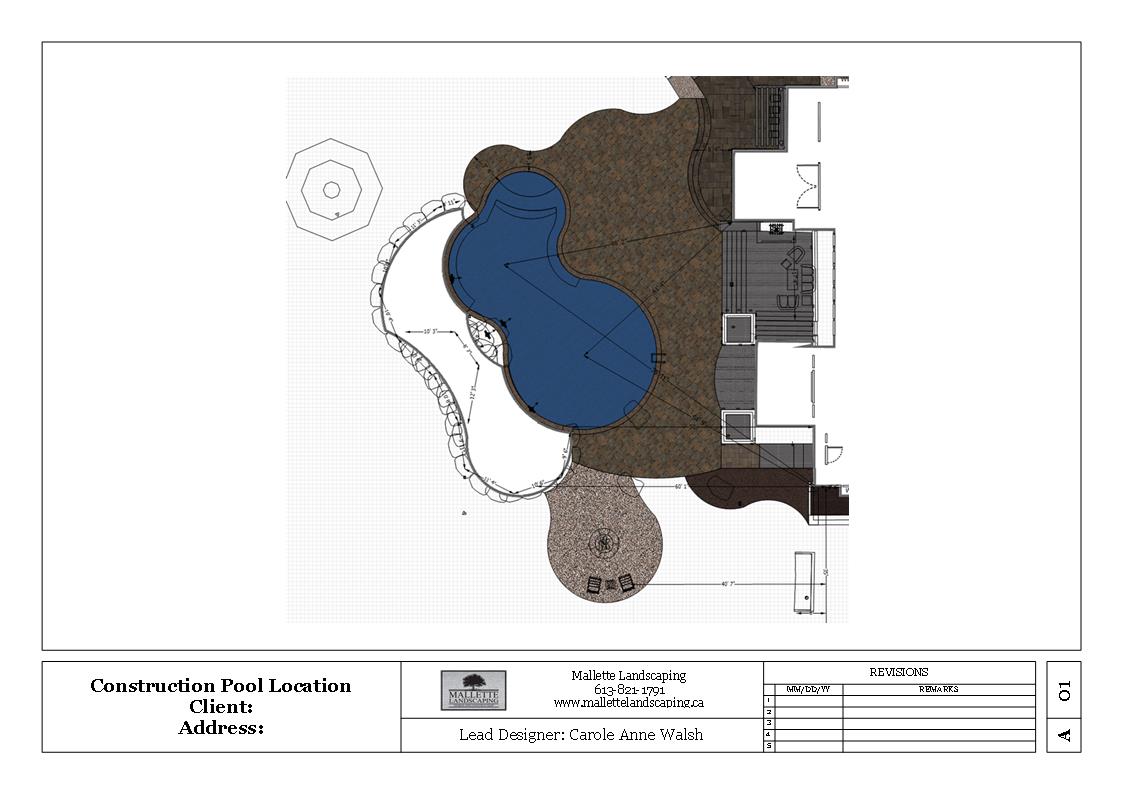 2D Landscape Design Construction Markup
Construction markup drawings ensure Mallette Landscaping work crews position the landscape design features as per the landscape design.
Our clients can utilize our Change Order process to modify the design during construction if the need arrises.
Finished Hardscape Phase 1
This is a brief aerial video of completed phase 1 of the design / construction.
Next Step
Initially a meeting between a prospective client and a senior management representative from Mallette Landscaping and Pools will take place at the clients location to get to know each other and understand the function and scope of potential project. We share our detailed design / proposal process with our client and mutually determine the next steps.
Call our office or complete a Contact form to arrange an appointment.